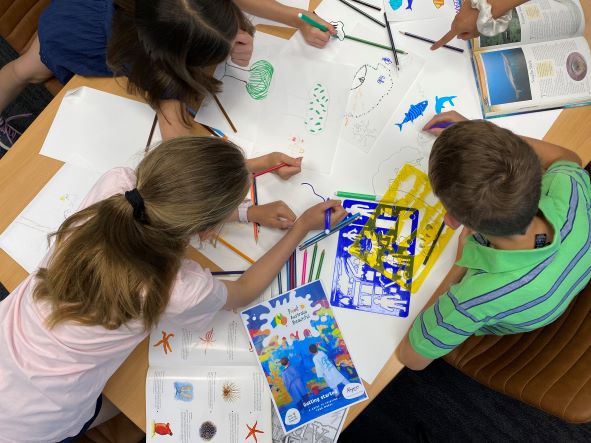 ARTICLE WRITTEN BY
PAUL BOYD, National Keep Australia Beautiful Copywriter (Volunteer)
MARCH 2023 – Posted on the Compass Studio Website
Back in 2011 I changed careers.
My degree in environmental science, had at first, enabled enthusiastic contributions to new environmental policy, and interesting projects in remote locations. Over time however, without a clear picture of how I was helping the environment, the shine faded. In its place, grew a perception of bureaucratic environmental outcomes, and commercial advantage camouflaged as good environmental citizenry.
I transitioned into community development, and then after dusting off original ambitions, into writing. In 2022, I went searching for a way to write more online content.
Perhaps it was early TV memories of motivated individuals picking up litter, simple and effective community environmental action, that drew me to Keep Australia Beautiful. Perhaps it was my own imbedding into community life that aligned with their grassroots' focus. It was likely a bit of both.
As our nation's first anti-litter campaigner and sustainability advocate, Keep Australia Beautiful began way back in 1968. Their ask for all Australians was to consider the environment in our everyday lives. It placed the onus for protecting, and celebrating our environments, firmly in our hands.
A lot has changed since then. Our knowledge of the global causes and impacts of environmental issues has fuelled urgent calls for governments and large corporates to take collective action. The idea of sustainability – meeting current needs without compromising future generations to meet their needs – has been a progressive education for many of us. For our kids, it's an education they've embarked on from the beginning.
The United Nations Environment Programme (UNEP) note that young people carry much of the burden of the world's environmental issues, and that their frustration has seen a surge of environmental activism led by youths. UNEP Sustainable Development Goals include recognition of the important role that young people play in every environmental issue facing the world today.