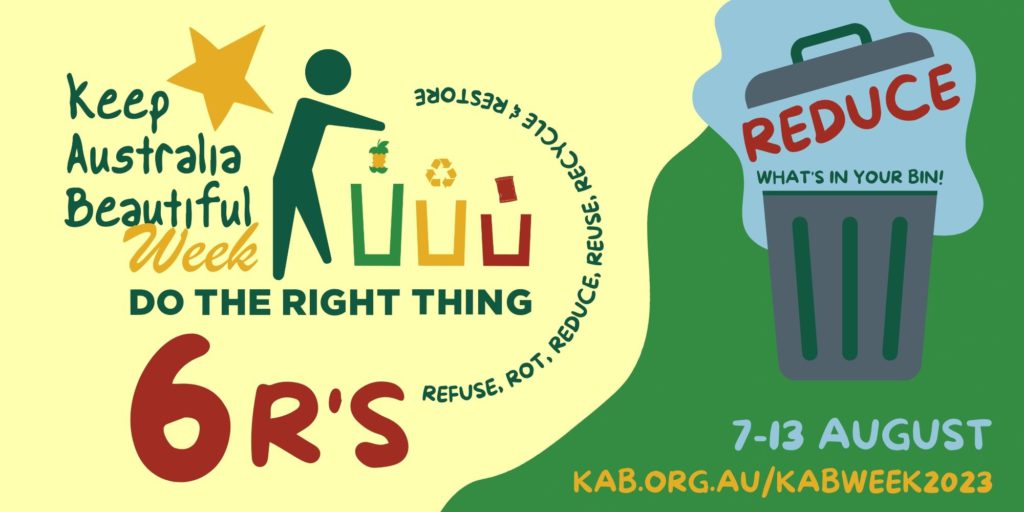 ARTICLE WRITTEN BY
PAUL BOYD, National Keep Australia Beautiful Copywriter (Volunteer)
AUGUST 2023 –
In a recent World Environment Day reflection, the UN Secretary-General Antonio Guterres put a focus on the scale of the impacts of plastics.
He said that every year there are –
over 400 million tons of plastic produced worldwide, and that one third is used only once. 
And equated the impact to –
over 2,000 garbage trucks full of plastic dumped into our oceans, river, and lakes.
It's hard to fathom the scale and impact of the world's waste. There are alarming statistics for all of our waste streams.
We need to be confronted, we need to be alarmed. But importantly we need to translate our fears into action and harness the solutions at hand.
The UN Environment Program have released a report (World Environment Day brings solutions to plastic pollution into focus) to show that plastic pollution can be reduced by around 80% within 20 years.
There is no simple path to sustainability. It will take collective action from individuals, businesses and governments to use alternatives and change our habits.
It's a focus that Keep Australia Beautiful Week will embrace for KAB week 7-13th August 2023 with a campaign to 'Do The Right Thing' and 'Reduce What's In Your Bin.'
There's plenty to get worried about when it comes to waste but there are solutions available that can help us all lead and move toward a more sustainable future.
KAB week will challenge Australian households, businesses and schools to choose one of the '6Rs of Waste' to focus on for the week and commit to making small, everyday changes that form waste-reducing habits.
Each day of KAB week will focus on one of the 6Rs of Waste –
Day 1: Refuse (single use plastics)
Day 2: Rot (your organic waste)
Day 3: Reduce (your paper wastage and usage)
Day 4: Reuse (repurpose and repair your fashion items)
Day 5: Recycle (your tricky items)
Day 6: Restore (our natural environment)
By sharing actions we can motivate one another and maintain a focus on the important role we all have in developing a sustainable future.
Learn more about KAB Week and how to register – and the 'Do the right thing reduce what's in your bin' campaign – www.kab.org.au/kabweek2023