World wetlands day is celebrated in February. At Keep Australia Beautiful, these vital habitats form part of winning submissions for the Australian Sustainable Cities Awards.
The City of Marion in South Australia, Australian winner in 2013, showcased their plan to improve the quality of water in Warriparinga Wetland. This was developed by the Wetland Advisory Group which comprised of experts from Primary Industries and Resources SA, South Australian Research and Development Institute, the Adelaide and Mount Lofty Ranges NRM Board and volunteer group, and the Friends of Warriparinga.
Gates to control water levels and flows were installed as well as work to restore aquatic vegetation. The long-term project continues with input from key stakeholders and ongoing liaison with the Kaurna community.
Volunteer group, the Friends of Warriparinga, devote more than 1,000 hours a year to restoring native vegetation.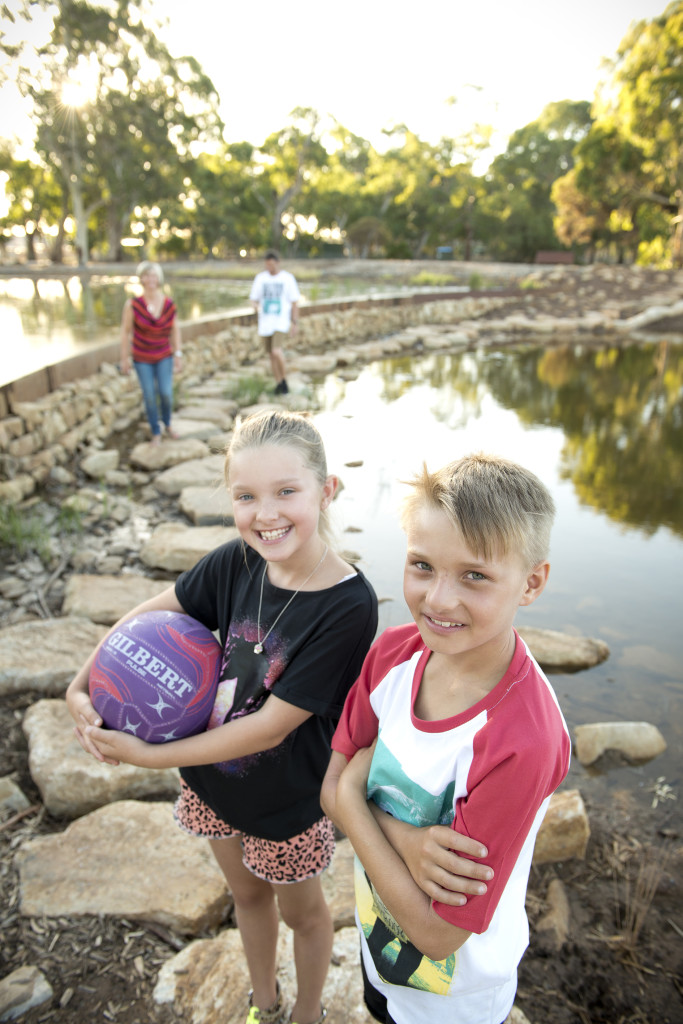 Oaklands wetland, City of Marion, South Australia.
The $9 million Oaklands wetland was presented to the community at an open day which included guided tours, educational activities, and a photographic exhibition.
It is capable of capturing, cleaning and storing up to 400 million litres of stormwater each year – the equivalent of 160 Olympic-sized swimming pools. This treated stormwater is then used to irrigate 31 council reserves.
The 6.6 hectare site promotes biophilia by becoming a haven for native birds and plants and has been developed to include an adventure playground and walking trails, as well as a venue for education and scientific research.
Council won the Excellence in Community Engagement award from the Institute of Public Works Engineering Australia for involving the community in designing a plan for the site with pathways, a skate park and BMX track.
City of Marion were also Highly Commended for Water Conservation at the 2013 Australian Sustainable Cities Awards.
A video of the Oatlands wetland is online at youtube.com/cityofmarion